Nine entrepreneurship/ business ideas for students
I had exceptional luck with my degree. I was lucky enough to be surrounded by incredibly smart people. Who taught me enough to pass my exams at the last minute. I survived three years at a top university and managed to come out with a 2.1 BEng. Despite skipping 99% of my lectures. I was too busy desperately trying to think of great business ideas to start my own business in college.
Universities should be a breeding ground for new companies. Where else can you access marketing, video, development, and design resources for free? Not to mention networks like the college TV station, radio station, and social media channels to help spread the word, as well as countless societies and clubs. It's not just about the vast resources available, either: Many students are actively seeking work experience, most of whom would work on an exciting project for free to use as a reference when applying for jobs after graduation.
Photography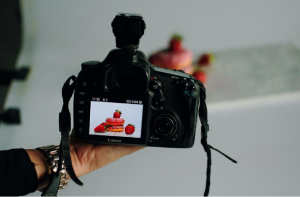 If you own a decent DSLR, you have everything you need to get this company off the ground. Partner with venues directly or join an existing promotions company and become the *official photographer* for specific venues or nights. Block that *official* so no one else can get in on the action. Then hop on at the start of the event, strap on a lanyard, and start shooting. Venues love to post photos on social media after big events as it's great marketing, so make it your business model!
Take your service to another level by creating a photo booth. Photo booths cost thousands of pounds and are mostly useless. You can recreate one for a fraction of the price by grabbing a shower curtain and rail and heading to your local party store for a bunch of silly accessories. For £20 ($25), you have a photo booth service that you can sell, watermark, and distribute via the venues' social media. Easy!
College Students Need to Learn Search Engine Optimization
Whether you plan to go into marketing as a career or are simply trying to market yourself, as a college student you really do need to learn as much about SEO (search engine optimization) as you possibly can.
Why do you need to learn about SEO? Understanding SEO has a multitude of benefits, even if you don't plan on becoming a marketing professional or starting your own business after you graduate. You can visit sites such as Austin SEO services.
Trade on eBay
My roommate and I did this during our time in college. We bought tablets in China and sold them for profit on eBay. A friend of mine made a fortune buying white (iPhone style) headphones in bulk and selling them individually.
Another friend bought jewelry-making kits, made necklaces and bracelets, and sold them individually. Pick something with a significant markup, buy in bulk, and invest in a few packs and packs, and you'll be on your way.
Become a Tutor
I've already talked about how lucky I was in college. It wouldn't have done half as well without some serious support from some knowledgeable folks.
Looking back, the amount of time and value my friends invested in me was outrageous, and they really should have been paid for it! Tutoring is nothing new and does not need a long description: where there are students, there are tutors. That's a given, so why not take advantage of it? My focus would be on exam time.
GPS Tracking Business
The £2.26bn GPS tracking industry is taking off at a fast rate and luckily there is plenty of room for new entrants. Competition is low and there are plenty of opportunities to find a niche. You can focus on markets such as GPS tracking for families and pets, tracking for consumer vehicles, expensive equipment, and commercial fleets, as well as GPS monitoring services for government organizations and NGOs.
Even better, you don't have to develop your own hardware or even your own software. You can simply sell GPS trackers via drop shipping or by buying them in bulk. Then you can combine GPS tracking hardware with white-label software, put your own brand on it, and sell it all as a package – this is one of the best startup business ideas this year.
Videography
The video opens a new branch of the photography business. You can make promotional videos for specific nights out. Branch out entirely from nightlife and make video ads for local businesses. Or even businesses that are listed in this guide. As with photography, if you own a decent camera and a copy of Final Cut Pro, your costs should be covered immediately.
Go crazy and create a photography or videography company where you have exclusive rights to each location or event and license the photography to other students for a cut!
Nightlife Promotions
This guide is not just about making money; it's about generating business ideas. Sure, you can become a nightlife promoter for an existing promotion company overnight, but why be the little guy?
If you have a large social media following, access to a network (such as a society), and a good brand, you can pitch in to host your own events. Pick the quietest night of the week and head to a great spot with a solid plan. For zero upfront hiring fees, you can have the opportunity to run your own promotions company, get it going, and before you know it, you'll be hosting events all over town.
Laundry Service
If there's one thing students can't be bothered to do, it's laundry. You can take advantage of your fellow students' laziness by offering to wash, dry, and deliver their clothes for a small fee. It can also target busy professionals or parents who don't have time to do laundry. Be sure to go over different fabrics so you don't accidentally ruin anyone's favorite sweater.
Flyer delivery is a quick way to market your services. It's a good idea to target blocks of flats where there might not be washing machines on-site – head to a launderette or max out your washing machine, and you're good to go.
Design
Virtually every business idea listed here needs some form of design. Whether you're studying design or just a keen artist, there's a definite market here. Design flyers, websites, and banners – think about how many pop-up banners there are at the start of the school year. Make some fancy business cards and start handing them out to anyone who might be interested.
Prom Makeup
If you're reading this guide word for word, you've probably noticed a recurring theme. And that's playing into the seasonality of students. Just as students need to move every year (see cleaning, moving), thousands of high school dropouts go to the prom every year.
Makeup artists cost a ton of money, so if you're a makeup expert, invest in some quality products and start reaching out to all of your peers to find clients.
You may also be interested in How team building development can impact your business