5 Reasons Why It Is Best To Gift Men Plain T-Shirts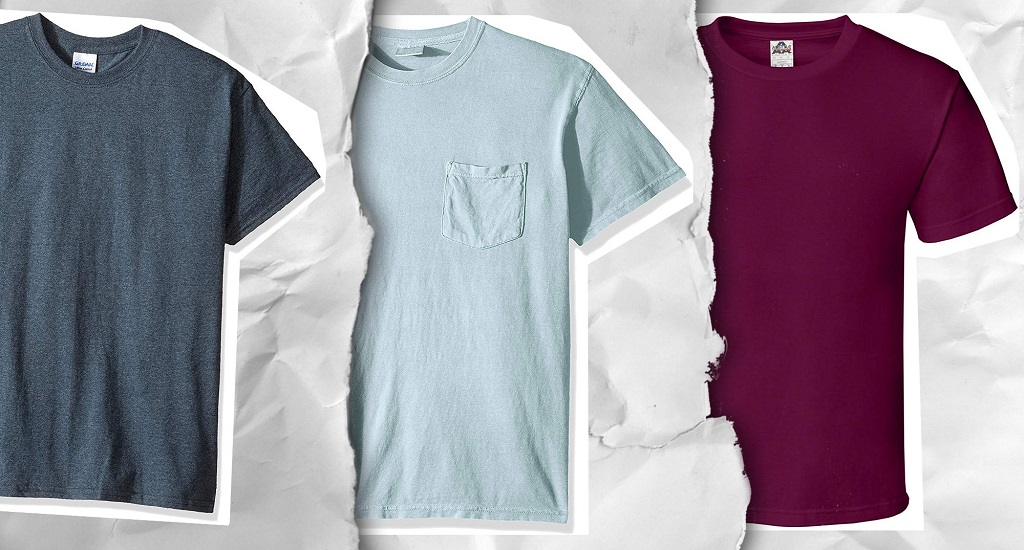 There is a huge difference in the way men and women dress up; while women prefer to wear flashy, bright-colored, and printed clothes, men like to keep it simple and prefer wearing plain clothes in subtle colors. If you are looking to buy clothes for that special someone in your life.
Here are 5 reasons why buying plain t-shirts is the best option
Simple clothes are most comfortable
Most men like to dress for comfort rather than to flash their fashion sense. Irrespective of the fabric material you need to admit the fact that there is nothing more comfortable than a plain cotton t-shirt with minimal design. The cotton fabric not only makes men feel good but also gives them maximum comfort as the smooth touch of the fabric provides their skin to breathe easily and keeps them free from irritation and red marks.
Plain t-shirts are more affordable
This is another important reason why buying a plain t-shirt is a great gifting option for the man you love the most. You can find a huge variety of simple and plain t-shirts that don't burn a hole in your pockets. If you are on a tight budget and are looking to buy Diwali gifts, you can look for dresses online. With the festive season on, you can find plenty of offers that would let you buy clothes at discount rates. This way you would not only get to save a lot of money but also you can buy more than one t-shirt.
You have a plethora of options in colors and design
Green, Yellow, Red, Blue, White, Black, Brown, and Beige you name any color on the palate and you would surely find a t-shirt that would appeal to your taste. If you are unsure about the favorite color of the person you want to gift the t-shirt, it is best advised to stick to neutral colors. These shirts go well with most men irrespective of their built, skin tone, and body type.
Men can't have enough of simple, plain t-shirts
No matter, how many plain t-shirts men have, they never seem to have enough of it. Men always keep their wardrobe open for new collections and love to stock new t-shirts that are in trend. Additionally, the modern-day fashion designers come up with a new collection as per the season in the country, thus it gives men yet another reason to buy new t-shirts. If you are looking to buy a gift for your husband, brother or father make sure that you choose the fabric that is best suited to the ongoing season.
Perfect for every occasion
The thing about plain t-shirts is that it goes well with all kinds of bottoms. So if the person you are gifting the t-shirts loves to wear trousers or likes to be dressed in denim and shorts, you can rest assured that the t-shirts would perfectly complement their looks. Know what type of t-shirt the person likes, if he is into adventure sports or love to go on long biking expeditions you can choose to buy a dirt biker t-shirt. If the person likes to play golf, you can buy a collared t-shirt so that he is dressed perfectly to tee off with his buddies.