Things to Remember When Planning a Beach Wedding
Sand or stones?
Whether the beach of your choice has sand or stones, remember guests will struggle in heels. Instead consider flip-flops, flats or even no shoes at all!
The wind in your hair
The beach can be beautifully calm, but even in the summer months, it can also get a little breezy. If you are planning a ceremony at the water's edge think carefully about the direction the wind is blowing and situate your guests accordingly.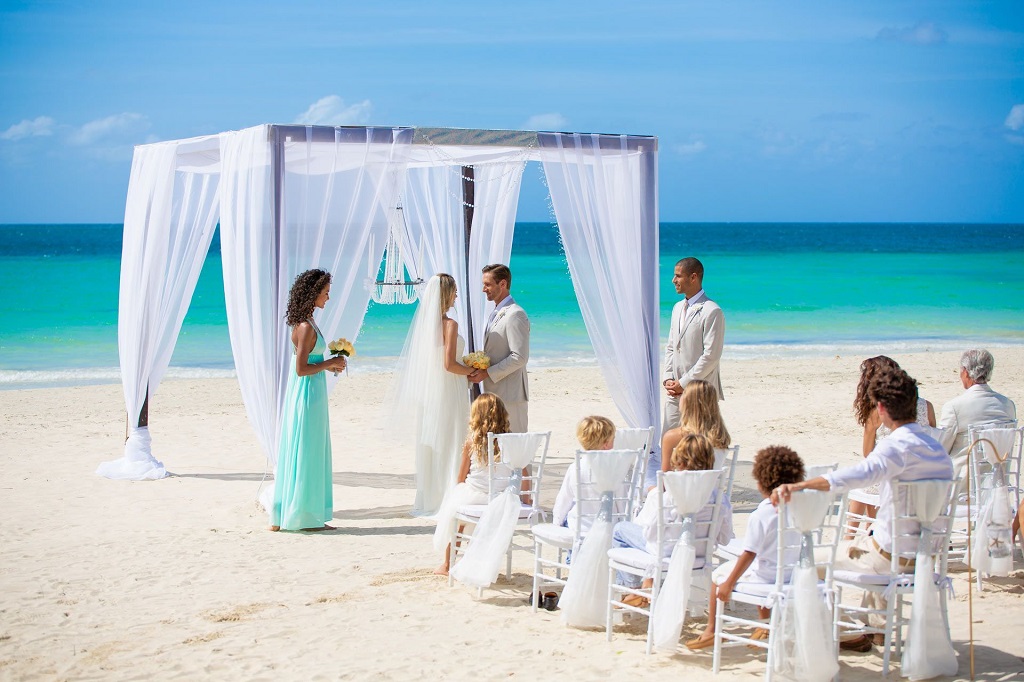 Establish a point of focus
Most beaches are vast. Therefore you will need to establish a focal point, not only so your guests can find you, but also for the sake of your wedding photographers. Erecting a pretty canopy and decorating it with flowers works beautifully and will look absolutely stunning in your photographs.
Brides think carefully about your dress
By their very nature, beach weddings are usually incredibly relaxed occasions. Dragging a long dress and train around on the sand or pebbles will be exhausting for the bride and certain types of material may suffer damage as a result of the salty atmosphere. Instead consider a shorter, more comfortable outfit. You will be more free to enjoy your day with your guests.
Time of Day
When planning it is really important to time it carefully to ensure you are not limited by the tide. Check with the local coast guard to determine the optimum time. In addition, some guests may find the heat of the sun too severe in the middle of the day It is best, therefore, to have your ceremony either earlier in the morning, or later in the afternoon when the temperature has dropped slightly.
PA System
It may seem an added complication, but will your guests be able to hear the ceremony above the sound of the waves? If you are planning an intimate ceremony with just a handful of guests they may be fine, but a PA system could be necessary if guest numbers are higher. Above all else, your guests will not want to miss out on hearing you and your partner saying your vows.
Think about the needs of your guests
The beach may seem the perfect venue for you, but what about elderly or disabled guests? Consider hiring temporary flooring or decking to ensure everyone can access the party. You could even choose a beach that offers all-terrain wheelchairs for hire.
Don't forget to book a photographer
Ensuring you hire a good photographer is one of the most important aspects of any wedding day. It so important that you have a record of your special day and you, as early as possible to avoid disappointment and ensure there is ample time to talk about how you want your day to be captured. 
Always have a backup plan
Choosing to get married outside in the UK can be risky, even in the summer months. Ensure the venue you choose has options for indoor ceremonies if it does decide to rain.