6 things from your closet that you should throw away right now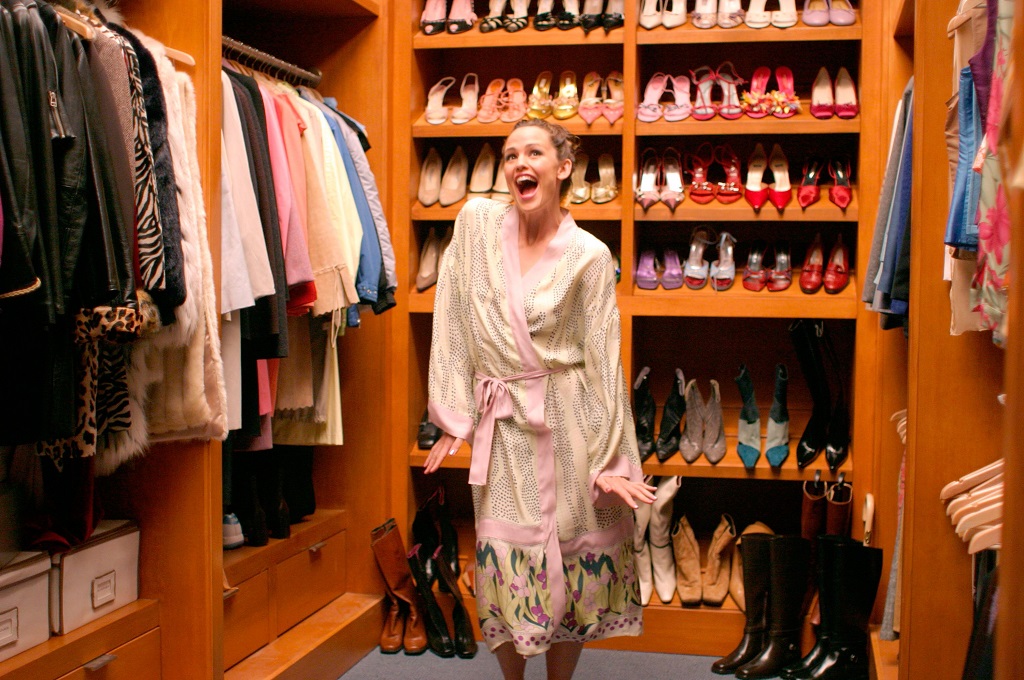 The change of season and the sales are one of the triggers for many people to fill up with little useful products. In the case of fashion, the various low-cost brands play a fundamental role in wanting to turn consumers into compulsive buyers. That's why there are things in your closet that you should throw away and not wait.
Having a lot of clothes is not synonymous with always looking good. Style is one of those issues that tends to get lost the most in an unconsolidated wardrobe.
Here the key garments should be prioritized, those that go according to the body's silhouette and, of course, those that bear their own stamp.
Cleaning and order should be two essential rules to give a new and renewed look to the closet. However, it all begins with the desire to change, not only to give a new space to what is really needed but so that everything that is useless or impractical is gone.
Things from your closet that you should throw out without delay
We are going to analyze some things in your closet that you should throw away. If you don't do it now, don't leave it for a long time ahead either. The sooner you get down to work, the better the cleaning required will be.
Obsolete trends
Fashion is going faster and faster and from one season to another the designs are transformed. Maybe that shiny dress or the checkered pattern that generated so much on the runways some time ago, is taking the place of a more timeless garment.
And although it is not a bad idea to carry trends, it is necessary to rethink which are less seasonal, that is, those that almost never repeat themselves.
The old
Some old clothes generate unnecessary attachments. Memories of a sweater or pants that fit you so well can be great, but if they're already worn out and useless, it's best to ditch them.
A garment that comes out and another that enters is one of the tricks to give space to the new.
The size dilemma
The body is changing and this implies that the garments also. Saving a certain type of wardrobe that does not fit the measurements can be an action that is contributing to agglomerate nonsensical pieces. If you take them out, there may be other people who can put them to better use.
Damaged objects
Applies to jewelry, glasses, bags, and even garments. What is broken is useless. If you've left it in the closet thinking about fixing it and time has passed and you can't, it's time to say goodbye.
In this sense, pants that were stained when washing or with food must come to an end and give way to something better.
Shoes that hurt
This is one of the most common problems. A new pair of shoes may be the justification for not throwing them out of the closet, but if they cause you pain and you still can't settle into them, it's best to give them a step outside.
Garments without purpose
Impulse purchases or unwanted gifts often cause the dressing room to fill with unnecessary pieces or that do not go with the own style. The truth is that if you don't like it, there is no possibility of you putting it on, and that is more than enough reason not to keep saving it.
Tips to get rid of things in your closet that you should throw away
Marie Kondo, the author of the book "The magic of order, tools to order your life", has raised many lessons about maintaining an existence in balance. His method is summarized in that you have to question the use of the garments; if they excite and if they are functional. In addition, he proposes to thank for each piece that leaves.
In this sense, there are also other basic ideas. One of them is that the closet space determines how many pieces we can store. The other is the capsule wardrobe, which is created from basic and classic designs or in neutral colors, generally more timeless.
Taking on the role of a stylist is another way to get rid of things that no longer work. Taking out all the clothes and putting together looks is a creative idea to define what is necessary and what is not. This is also valid for finding outfits that fit each season, making a list of the must-haves, and organizing the closet in more order.
While all of these actions can work, you have to ask yourself whether we really need it. It is the first step towards more responsible consumption, which must be aimed at meeting the true needs.