How to do hair tattoo on head?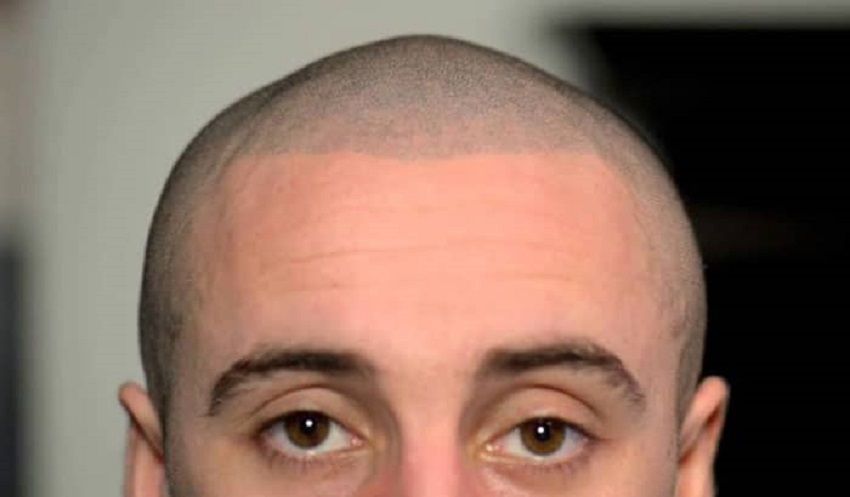 From the hand of the Kardashian family comes a new fashion trend that, currently, can be seen in the United States and that, little by little, is penetrating our society: hair tattoos. What is it about? They are the typical stickers that children tend to put on their skin but are designed especially for their hair. In this way, you get a unique and temporary accessory in your hairstyle that is perfect for a special night, an elegant celebration, or a party with friends. In this article, we will tell you how to do a hair tattoo on the head so that you can discover this trend that is going strong.
How to do a hair tattoo on the head?
The tattoos for hair are also known by the name of hair tattoo or hair tattoo, as the trend comes from the US. But do not believe that these are those tattoos that many men tend to get with the shaving machine (where they create drawings or different geometric shapes) but rather the something much simpler: they are decals that are designed to be applied on a lock of your hair and, thus, provide a different, striking and very elegant touch.
So its mode of use is the same as that of the stickers used by children and, therefore, they are also temporary; in fact, it will go away with every wash. Therefore, it is a fashion accessory that will serve to achieve a different appearance on a specific occasion, such as a party, a dinner, a date, etc.
This type of hair tattoo
It is printed on paper that has an adhesive tape that you must remove to apply to the hair. Usually, there are several designs on the same sheet so that you can choose the one you like the most, cut it and place it on a lock of your hair. With a single wash, you can regain the color of your usual hair.
When you put it in your hairstyle, it acts as an accessory similar to a barrette or a headband, giving you a different and very feminine touch. To start doing hair tattoos, the first thing you have to do is choose the design you want to wear and then comb your hair well to avoid tangles. If you have curly hair, we recommend that you straighten the strand you want to tattoo to optimize the result.
Start with the placement
You will have to cut out the design you have chosen and, depending on its thickness, choose the ideal strand in which this tattoo will go. Then, rest the paper on your hair, hold it and wet your fingers a little; da taps on paper to moisten enough for the ink off and remains impregnated in your hair (like children do when they want to get decals).
Above all, try not to get it too wet because the drawing could be damaged; a little moisture will be enough for the result to be perfect.
Once you've moistened it, the next step is to gently remove the paper so that the design sticks to your hair. To do this, we recommend that you take the paper with your index finger and thumb and descend, little by little, towards the ends of the hair. Thus, you will achieve that the drawing is perfectly fixed.
If you want the hair tattoo to hold you longer in your hairstyle, you can add a little hairspray that will fix it and keep it for longer.
As you can see, making a hair tattoo is the simplest thing there is and the result is feminine, elegant, and very original. It is an ideal trend to go to parties, dinners or any event in which you have to get ready but, also, you can use them every day and give a different touch to your appearance.
Currently, the hair tattoos are in gold and silver, presenting different shapes, designs, and geometric figures. They are available in the United States but, little by little, they are expanding to other cities in the world due to their great success among women.
If you want to surprise your loved ones at a party or important event, we recommend that you accompany this tattoo with irresistible hairstyles.
You may also like to read, Factors That Increase Your Risk for Lower Back Pain