8 cheap ideas for your house to be reborn
Before renovating your house could mean big work, workers, a lot of fuss, and a fortune, but this is changing. And there are more and more reforms that can be done without chopping, without hiring anyone and saving lots of money.
The image of reforms that we have in our minds has ceased to exist. Now, the reforms are no longer tedious, expensive, and long. Instead, more and more people choose to make easier and more agile reforms that allow houses to be left looking like new without spending a fortune. These are eight trends in reforms that you will not be able to resist and that will leave your house perfect without emptying your pocket completely.
Remove The Gotelé But Without Chopping!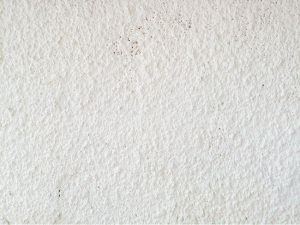 The gotelé was invented to cover imperfections in the walls during the urban boom of the 1960s in Spain. And since then it has had its defenders and its detractors.
Although the experts do not rule out that the gotelé could come back into fashion, the truth is that many people rather hate it. However, it is still there, on the walls of many houses, because the popular belief is that it is not easy to remove.
And anything farter from reality! There are many ways to remove the gotelé. The easiest is to sand the wall – better with an electric sander than by hand – and then put on a layer of putty. Thus, in a single day, you can get rid of the dreaded gotelé and save up to six euros per square meter in removing it.
Do You Want To Renew The Tiles? Paint Them!
Removing the tiles from the bathroom or kitchen is cumbersome: you have to remove them and leave the wall ready to paint or put new ones. And that's not an easy task. In this way, painting them will save you not only a lot of money but also work and fuss at home.
This is why many people choose to paint the tiles instead of removing them. To do it, you will only need special paint and surely a primer: no hammers, rubble, expensive products, new material, putty…
Renovating Your Floor Has Never Been So Easy
A few years ago it might not have occurred to you, but now more and more people, instead of changing the entire floor, place a laminate one on top of the old one.
Changing the floor has always involved construction, which requires a lot of knowledge, time, and money. However, with laminates, all this is over, because you just have to install the new one on top of the old one and that's it! On average, you will save 18 days of work and about 25 euros for each square meter.
Lacquer The Doors To Renew Them? Not Always The Best Option
Renovating doors always seems like a good option and there are many different ways to make them look new. In any case, if the original door is not solid, lacquering it is not a good option, since you will need a good primer.
Although you don't need to get complicated either because from €180 you can find semi-solid lacquered doors with their frames and installation included.
Change Your Windows And Save Every Month
Although the tendency is usually to change the windows little by little. The most economical thing is to do it all at once. This is cheaper in terms of the reform since in being a greater quantity, the material is cheaper. With this, in addition, you will ensure that your house is better insulated. Which will also translate into a change in your electricity and gas bill.
You Don't Need To Renovate The Whole Kitchen! Try Just The Countertop
The reform of the kitchen is one of the things that gives us the most laziness because it is always a lot of money, a lot of fuss, many days… But in reality, you can give it a facelift just by changing the countertop.
By not touching the rest, the reform will remain at an affordable price and your kitchen will look like new.
Transform The Furniture
Not all changes that make a difference are big reforms. Renewing furniture also helps revitalize your home.
If you have any wooden furniture that you want to renovate. The easiest thing is to paint it white and it will change completely. You can also change the handles and you will give it a new life!
A Face Lift For The Seats Is Also Possible
Armchairs, sofas, headboards… perhaps you are tired of seeing them or they no longer fit your style. Wait, you don't have to throw them away! To renew them, will suffice with the tapestries: you will save time and money and they will be perfect.
You may also be interested in Ten Tips for Beginning Entrepreneur