Home wallpaper: 13 designs that will decorate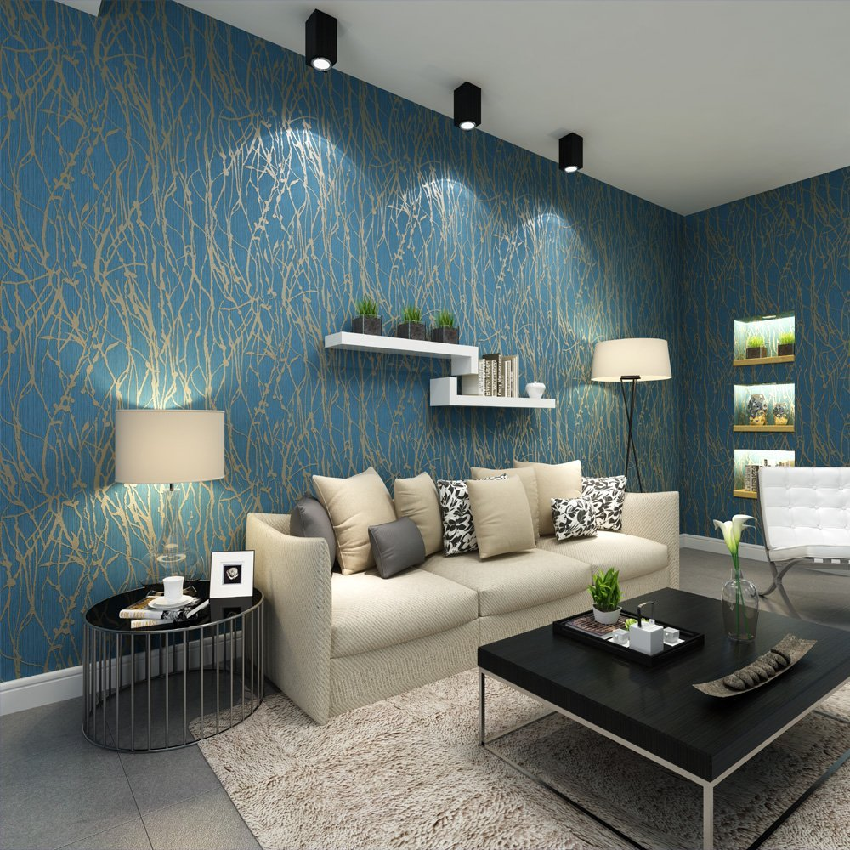 Go for home wallpaper to give your home a cheerful, floral, or jungle touch. These are trending this spring. What is your favorite?
Dare With The Regional Motifs To Welcome Spring
Flowers are a common motif in wallpapers. But this spring they make a full-fledged 'comeback', with large-scale drawings and intense colors. This Home wallpaper combines beige with blues of different shades. It is the Cali design and measures 70 cm. Washable and light resistant. Perfect to give an elegant and cozy touch to any space and bring spring decoration to your home.
A Colorful And Flowery Wallpaper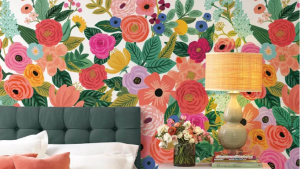 It is the trend this spring. And this Home proposal is a beautiful, elegant, and very fresh design. It is the Life Tierra model and combines natural tones with pink in original botanical drawings,  ideal to welcome the rise in temperatures. It is washable and resistant.
In Gray Tones
Isn't it true that this wallpaper is unique, original, and, at the same time, cozy? It is the Velvet model, from Home, and it is a safe bet if you are looking to give any wall in your house a different touch. In gray tones, it is washable and resistant to light. Very easy to install and remove from the wall.
Delicate Feathers That Dress And Give Personality To The Bedroom
Turn any room in your home into a unique and stylish place with this feather print home wallpaper. It is the Feather model and combines the color black on a background in raw tones. It is delicate and, at the same time, dresses any wall.
With Botanical Motifs And Greenish Tones
The Nature design by Home is a safe bet if you are looking to add an original touch, but at the same time very elegant, to any corner. In very soft greenish tones, it measures 53 cm x 1000 cm. It is a semi-washable model that can be cleaned with a damp, well-wrung cloth.
A Wallpaper For The Children's Bedroom
Animal, exotic, or country motifs are also a trend to decorate children's bedrooms. In this model, animals, vegetation, and jungle motifs are combined,  giving the feeling of being totally in nature. The Jungle Trip is washable with a damp cloth and well wrung out and lightfast.
In Green Tones And Leaf Drawings
If you're looking to give your home a natural finish, a great bet is Home's Bellade Vert wallpaper. With a khaki green background, add leaf drawings and delicate details in gold. Simple, practical, and very elegant. It will triumph in any corner, guaranteed! In addition, it is washable and resistant to light and fire.
With Gold Line Details
Delicate and elegant, this is Kenny Home's Minimal Gold wallpaper, a washable and light-resistant model.  In white and with details of golden lines, it is perfect to give a glam touch to any corner that needs to be renovated.
With Geometric Patterns And Neutral Colors
Hicks Grand wallpaper, with geometric figures and different shades of white, gray, and green, is elegant, timeless, and, at the same time, a little classic. An excellent model to give prominence to the walls of your house. It measures 53 cm x 1000 cm and is very lightfast.
Flowers And Branches In Shades Of Blue And Orange, Welcome Spring!
This floral design from Home is the May model, which reminds us that spring has definitely arrived. The combination of different floral decorations in orange-blue tones results in a fresh and cheerful design. It measures 53 cm x 1000 cm and is fully washable. A great bet to give a distinctive touch to the living room, bedroom, hall, or even the kitchen.
Imitating The Terrazzo
Are you looking for a unique and very colorful design? The Gome Terrazzo wallpaper is a model with ochre, beige and black details that brings style and originality to any corner. It is perfectly washable and resistant to light.
With Waves In White And Pink Tones
Give an elegant touch to your hall! The Ripple wallpaper is a model with a wave print that combines white tones with pale pink. Washable, easy to tear, and lightfast – a perfect design to enhance any room. Are you looking for your walls to convey a feeling of relaxation and warmth at the same time? You have already found it.
Delicate Patterned Wallpaper
September wallpaper from Home has that delicacy and appeal that makes it ideal for the headboard wall. Its soft mint green tone, with delicate floral prints, is perfect to ensure a restful night.
You may like to read 8 cheap ideas for your house to be reborn